OPEN CALL FOR PAPER SUBMISSIONS - SOUND ART CURATING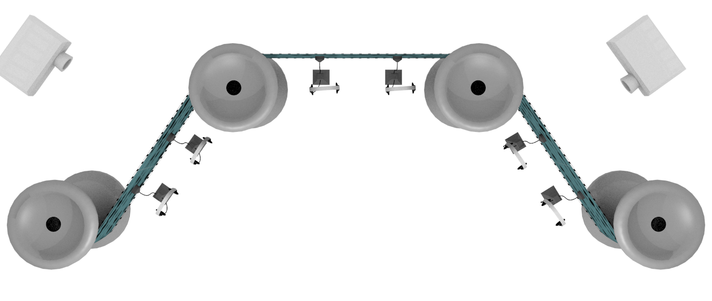 Submissions for the seminar in London and Conference in New York is now open.
We also ask for full papers from artists, academics and curators that participated in the seminars in Århus and Karlsruhe; or, who wants to participate in the seminar in London (April 24-26, 2014) and/or New York (August, 2014).
All papers will we peer-reviewed (double blind).
In order to publish with the Leonardo Electronic Almanac please follow the guidelines strictly. You will find all the information necessary within this webpage: http://www.leoalmanac.org/sample-paper/ where there are links to 1) a sample paper, 2) the referencing style and 3) common mistakes to be avoided. Please note that we kindly ask you not to insert images in your Word document at this stage, but just captions for the images.
Call for full papers deadline is JANUARY 10, 2014
Full papers may be submitted here.
Selected papers will be published in a special issue of Leonardo Electronic Almanac, edited by Lanfranco Aceti and Morten Søndergaard.
Important dates
January 10: Deadline Full Papers
February 5: Response from Peer-Review to authors
February 10: Response from authors
February 15: Notifications to authors
__________________________
We would like to encourage submissions, which have a practice-based approach to the analysis and discussion of the methodologies, histories, theories and interface-designs of sound art curating / sound curation.
We would also like to invite submissions that take into account issues related to sound art's audiences, reception and experiential contexts.
We solicit and encourage submissions that explore and are linked to issues related to the following areas of interest:
•Curating Interfaces for Sound + Archives
•Methodologies of Sound Art Curating
•Histories of Sound Art Curating
•Theories and Practices of Sound Art Curating.